Body
Classical Archaeology is the study of the art, architecture, and culture of the ancient Greeks and Romans, on the basis of their archaeological remains (the term also commonly embraces all the civilizations surrounding the Mediterranean, such as Egypt, Greece, and Rome).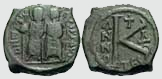 The Museum of Classical Archaeology at Ohio State is designed to provide a significant focus for ongoing teaching, research, and outreach in a number of areas within the University. Classical Archaeology is also by definition interdisciplinary, and courses involving it are already being conducted in several departments within the University. The Museum supports research, teaching, and outreach in these departments (and others as well) and provides a high-visibility facility for the University, schools in Ohio, and the general public.
The Museum is operated as a cooperative undertaking of the Departments of Classics, History, and History of Art. The Museum is financially supported by these three Departments and its inauguration was made possible by a Grant for Innovation in the Arts and Humanities (2005) from the Office of Research of the University.
The objects in the Museum were previously housed in two separate collections, one in the Department of Greek and Latin and the other owned by The Ohio State University Excavations at Isthmia. The ancient objects were given to these two institutions by private individuals who had purchased or collected them in various ways, often many, many years ago, but in any case well before the UNESCO Convention on Antiquities (1970, ratified by the United States in 1983). In the past year several other individuals have made gifts to the Museum and we are currently exploring the possibility of bringing some objects from the University's excavations at Isthmia for exhibit here.